Supporting Idealism in Action Since 1940
The Albert Schweitzer Fellowship – About Us
Program History
Since its founding in 1940, The Albert Schweitzer Fellowship (ASF) has grown far beyond its original focus on supporting the Schweitzer Hospital in Lambaréné, Gabon, West Africa. Today, ASF immerses a diverse group of graduate students in a mentored experiential learning and leadership development program designed to increase their skills and commitment to more effectively address the health needs of underserved people.
While continuing their graduate studies, Schweitzer Fellows are required to design, implement, evaluate and plan for the sustainability of community-based prevention and intervention projects that address the social determinants of health. Schweitzer projects typically encompass a wide range of subjects including the physical environment where people live, early childhood literacy, exercise and nutrition, access to health care, and equity for minority populations. Because Fellows are recruited from a wide variety of academic programs, they benefit from extensive interdisciplinary interaction, both with peers and mentors. 
Following their initial year of service, Fellows become "Fellows for Life" and then join a group of professionals united by a common experience during graduate training and a common commitment to continue serving vulnerable populations through their work and service, thereby perpetuating the legacy and philosophy of famed physician-humanitarian Dr. Albert Schweitzer.
The Albert Schweitzer Fellowship's mission is to prepare the next generation of professionals who will serve and empower vulnerable people to live healthier lives and create healthier communities. The Fellowship takes ~250 Fellows each year across its thirteen sites: Alabama, Chicago, Columbus-Athens, Dallas-Fort Worth, Detroit, Houston-Galveston, Los Angeles, New Hampshire/Vermont, New Orleans, North Carolina, Pittsburgh, San Francisco Bay Area, and Tulsa. The thirteen sites work collaboratively on initiatives that further the Fellowship's work on a national scale. The Operations Director leads the day-to-day efforts of this work.

"I don't know what your destiny will be, but one thing I know: the only ones among you who will be really happy are those who will have sought and found how to serve." —Albert Schweitzer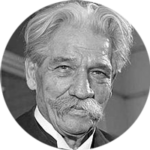 "Anyone who proposes to do good must not expect people to roll stones out of his way, but must accept his lot calmly, even if they roll a few stones upon it." —Albert Schweitzer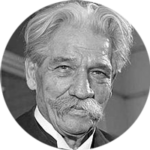 "In everyone's life, at some time, our inner fire goes out. It is then burst into flame by an encounter with another human being. We should all be thankful for those who rekindle the inner spirit." —Albert Schweitzer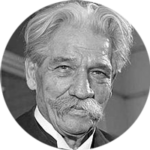 "When people have light in themselves, it will shine out from them. Then we get to know each other as we walk together in the darkness, without needing to pass our hands over each other's faces, or to intrude into each other's hearts.​" —Albert Schweitzer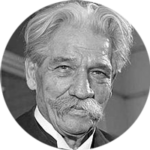 "Wherever you turn, you can find someone who needs you. Even if it is a little thing, do something for which there is no pay but the privilege of doing it. Remember, you don't live in a world all of your own.​" —Albert Schweitzer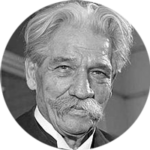 Sparking our Leadership during the COVID-19 pandemic: Part 1
Sparking our Leadership during the COVID-19 pandemic: Part 2
Sparking our Leadership during the COVID-19 pandemic: Part 3
Addressing health equity and systemic racism in our communities

2021 national Fellow for Life webinars
All events to begin at 5pm PST / 6pm MST / 7pm CST / 8pm EST.
Chapters
For more information, please visit the website of your local Schweitzer Fellowship chapter.